Author Michael Pollan has written a book we have needed for the last half century. He investigated how LSD and psilocybin could be used theraputically for people suffering from depression, anxiety, and addictions. Pollan found important and impactful effects which have finally opened the doors to effective treatment of disorders which have historically been challengeng, to say the least. He also found applications for psychedelics in maintaining wellness in a world which pushes us all close to our psychological limits.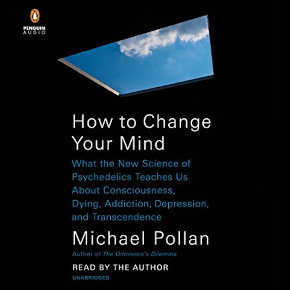 How to Change Your Mind: What the New Science of Psychedelics Teaches Us About Consciousness, Dying, Addiction, Depression, and Transcendence
Psychedelics have been a controversial subject since the 1960s, and true data has been tainted by assertions which are sometimes incorrect and often deliberate acts of disinformation. "How to Change Your Mind..." is not only a fresh look at the old data; it explores new data as well as the author's experiences with psychedelics as a theraputic tool.
The book is also a bit of a personal memoir and travel journal as we go about with Pollan on his quest to find out what is true about the substances known to most of us simply as "mushrooms" and "acid." His message is not about getting away, but how to be more grounded in the here and now.
Click the book image to purchase while supplies last!
©2020 - 2022 Catbirdlinux.com, All Rights Reserved.
Contact Us, Privacy Policy and Affiliate Disclosure, XML Sitemap.